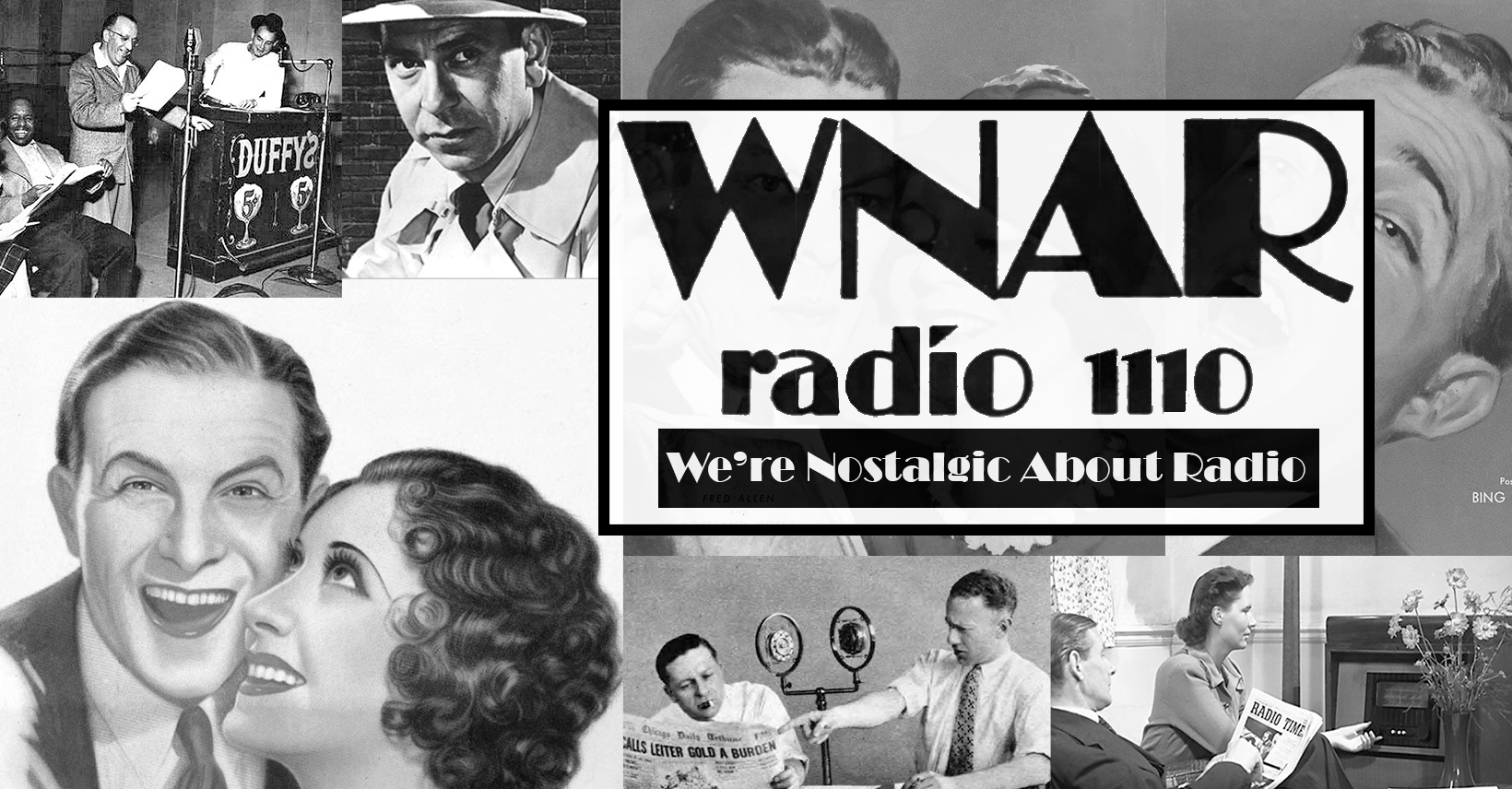 WNAR-AM offers listeners a recreation of radio's golden age (1930-1950).  If you are like us, you grew up with radio drama and comedy, and still can't get enough of "The Theater of the Mind".  We hope you find this programming an entertaining and wholesome experience.
From "The Shadow" to "The Lone Ranger", every minute is filled with excitement. Family Theater offers an excellent program of inspirational and object lesson, starring famous actors and actresses of years gone by. Unshackled! is a current radio drama that airs two times daily and the most recent episode airs three times on Sundays. Unshackled is the longest running radio drama in the history of radio.

Please use the Contact Page link at the top of this page to email your comments and questions and as always,

Thanks for listening,
WNAR EMAIL UPDATES
Stay connected with everything going on at WNAR Radio by signing up for email updates!
WNAR INFORMATION
Radio Rerun
January 7, 2005 – The Reporter (Lansdale, PA) Christopher A. Stanley, Staff Writer The newest thing on the air in …